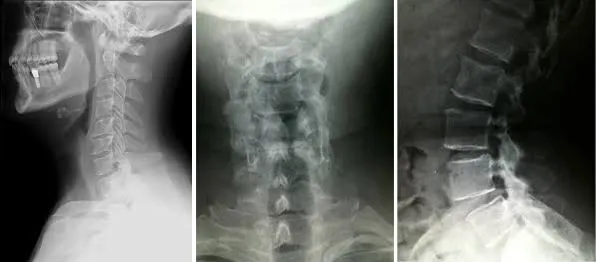 A digital x-ray is a simple and fast process that is important in helping discover the root cause of a problem. This also helps track the progress of treatments after determining a starting point. Though chiropractors are trained to feel the abnormalities, being able to see a picture may provide a better picture for alignment and structure. In some cases it can help the doctor provide a better diagnosis that must be considered when choosing a treatment to begin with.
An x-ray can reveal spinal regions under high stress and expose areas of degenerative change. This can often provide essential additional information allowing for a more accurate spinal analysis and a more individualized and effective treatment plan.X-rays are also useful in assessing the appropriateness of chiropractic care as they can help to rule out the existence of more serious pathological processes such as spinal fractures, tumors, and infections, which all require immediate emergency medical intervention.
If a patient has images taken with us at PROHEALTH they will get individual reports emailed to them, with images like those shown below. It will explain the findings of the x-rays and also show the difference between a normal curvature of the spine and what the patient's looks like at the present time.
EXAMPLES